Northern Treatment Plant (NTP)
Brighton, Colorado
StudioCPG provided site planning and landscape design for the Metro Sanitation District's new, 90-acre, Northern Treatment Plant in Brighton, Colorado.
Design for the project combined several components including:
A public entry including a Visitor Center with a refined, welcoming landscape
The processing plant with a very low water use shortgrass landscape
Approximately one mile of South  Platte River frontage including a Regional Trail segment. The naturalistic approach to landscape design meets 404 permit requirements and integrates landscape restoration with final stages of treatment.
Approximately one mile of frontage at State Highway 85 in Brighton with plantings designed to screen views to the facility, minimize maintenance and conserve water.
StudioCPG also provided a series of visual simulations that were critical to earning the City of Brighton's confidence in the intended appearance of the project.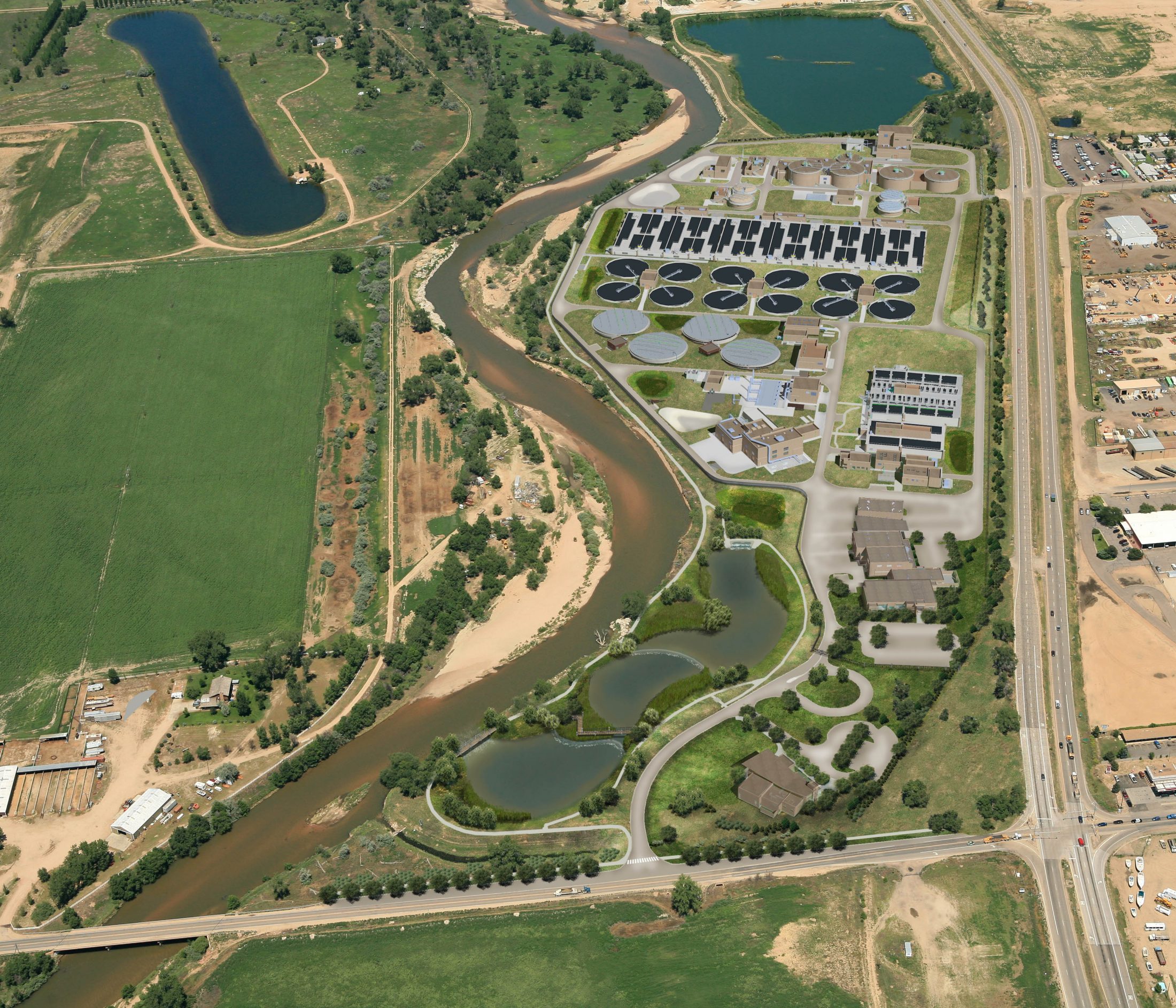 View this Project
Use the slideshow below to get a better look at the project.
In The News
To learn more about the First Creek Restoration project take a look at these news posts.
NTP Now Running
Metro Wastewater's Northern Treatment Plant in Brighton, Colorado began treating water last Friday.
READ MORE
View More Projects
More Facilities & Infrastructure projects below: